Home » Game-Changing Makeup » The Makeup Bag Essentials for Every Type of Traveler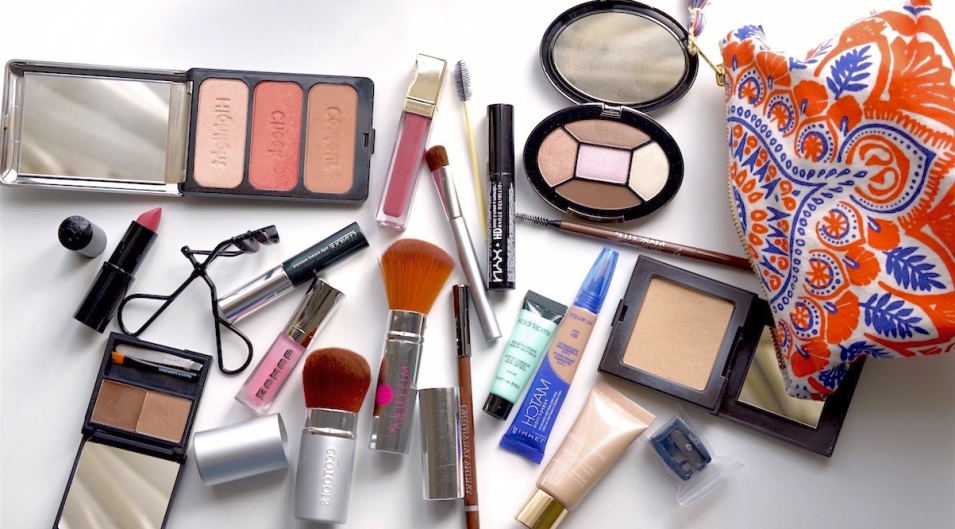 No matter where you're going or what you'll be doing, there are some essential items that every traveler should have in their makeup bag. Whether a leisurely tourist or a business traveler, always on the go, these items will keep you looking your best. So read on for the makeup bag essentials for every type of traveler!
The ultimate guide to travel makeup: how to pack and what to bring with you
Not everyone travels the same way. Some people are light packers, while others like to bring everything but the kitchen sink. And when it comes to makeup, some women prefer to go au natural while others like to have a full face of makeup at all times. But, no matter your travel style, there are certain makeup bag essentials that every woman should have on hand when she hits the road.
Moisturizer: Always pack a good moisturizer no matter where you're going or how long you'll be gone. Travel can take a toll on your skin, leaving it feeling dry and dull. A hydrating moisturizer will help combat those effects and leave your skin looking and feeling its best.
Foundation: The foundation is a must if you like to wear makeup when you travel. It will even out your skin tone and give you a bit of coverage from the sun. Just be sure to pack a lightweight foundation that won't melt in the heat or feel heavy on your skin.
Concealer: Whether trying to cover up dark circles or blemishes, concealer is essential for looking good on the go. Pack a creamy formula that provides buildable coverage to customize your look.
Powder: A quick powder dusting can help set your makeup and control shine, especially in hot and humid climates. Choose a compact powder that won't take up too much space in your bag, and that comes with a mirror for touch-ups on the go.
Blush: A pop of color on your cheeks is a great way to brighten up your face, even if you're tired from all the travel. Pack a long-wearing blush in a shade that flatters your skin tone to help give you a natural-looking glow.
Eyeshadow: Whether you like to keep things simple with just a swipe of nude shadow or go bold with smoky eyes, eyeshadow is always a good idea when packing makeup for travel. Choose a palette with versatile shades that can be mixed and matched to create different looks.
Mascara: No matter where you're going or what you'll be doing, mascara is a non-negotiable for travel makeup. It will help open your eyes and make you look more awake, even if you don't feel it. Choose a waterproof formula that won't budge, no matter how much sweating or swimming you do.
Eyeliner: If you want to take your eye makeup game up a notch, pack a black eyeliner. It can create a range of looks, from winged cat eyes to smudgy smokey eyes. Just be sure to choose a long-wearing formula that won't melt in the heat or rub off throughout the day.
Lipstick: A great lipstick can take any makeup look from "meh" to "wow." Whether you prefer a matte red or a glossy nude, pack at least one lipstick in your travel makeup bag. And if you can find one that doubles as a lip balm, even better!
Makeup Remover: Don't forget to pack some makeup remover so you can quickly and easily take off your makeup at the end of the day. Choose a gentle, hydrating formula that removes all makeup traces without stripping your skin.
The best makeup for traveling: how to keep your look fresh while on vacation
Vacation is the perfect time to relax and let your hair down – but that doesn't mean you have to sacrifice your sense of style. With a little planning, you can maintain a fresh and fabulous look even while on the go. Here are our top tips for packing light and keeping your makeup game strong while traveling: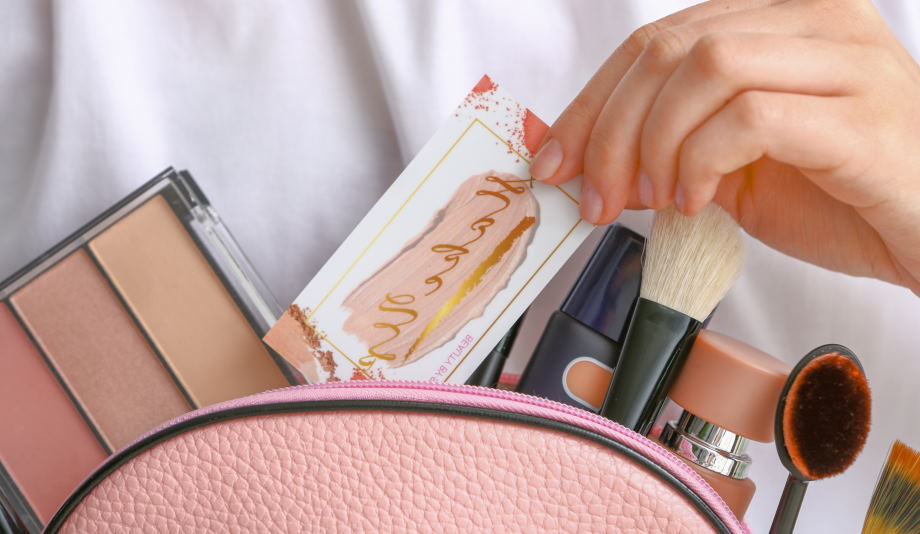 Stick to the basics. When it comes to makeup, less is often more. Choose a versatile palette of neutral shades that can be mixed and matched to create different looks. A few must-have items include concealer, mascara, eyeliner, and lip balm.
Go for multitasking products. Look for makeup products that serve multiple purposes, such as a BB cream that can be used as a foundation and a sunscreen. This will help you save space in your makeup bag – and your skin will thank you for the extra hydration.
Choose long-wearing formulas. If you know, you'll be out and about all day, opt for makeup that won't need to be touched up too often. Waterproof mascaras and long-wearing lipsticks are essential for keeping your look fresh from morning to night.
Pack smartly. Invest in a good quality makeup bag with compartments and dividers to help keep everything organized. This will make it easier to find what you need – and prevent anything from getting smashed or damaged in transit.
Don't forget the finishing touches. The right accessories can make all the difference in your travel makeup routine. A set of false eyelashes or colorful nail polish can dress up any look – and they don't take up much space, either.
With these tips in mind, you'll indeed arrive at your destination looking picture-perfect!